CLOTHING/ACCESSORIES SALE!


(+ some perfume too haha)

For the most part, I'm more interested in getting rid of this stuff than making a fat profit, so PLEASE do not hesitate to make an offer or barter/bargain, and don't be shy with ~haggling! If you're buying multiple items I can combine shipping costs or give a discount or something like that as well.

*Prices include shipping for the continental US (unless stated otherwise). I can ship internationally/overseas, just let me know so I can adjust prices.
*ALL PACKAGES INCLUDE A TRACKING NUMBER/DELIVERY CONFIRMATION FROM USPS. I will ship the next business day after receiving payment.
*Items are all from a smoke free/pet free home.
*Everything is final sale!

Let me know if you have any questions about an item, or want more pictures, measurements, details, etc :)

Sizes XS-L are in this post!
H&M pink zebra-print tank top. Size 4. $4 shipped.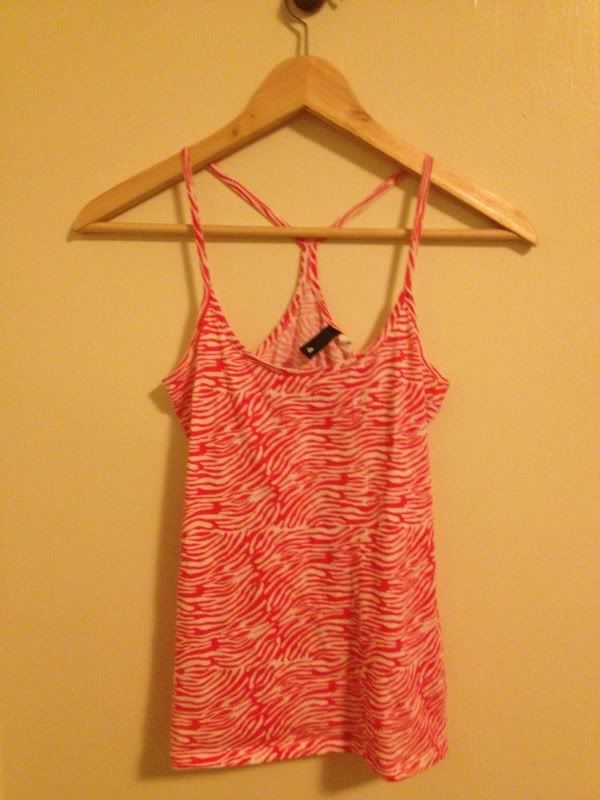 American Rag light purple tank top with pretty rouching details. Barely worn, maybe 5 times. Size small. $8 shipped.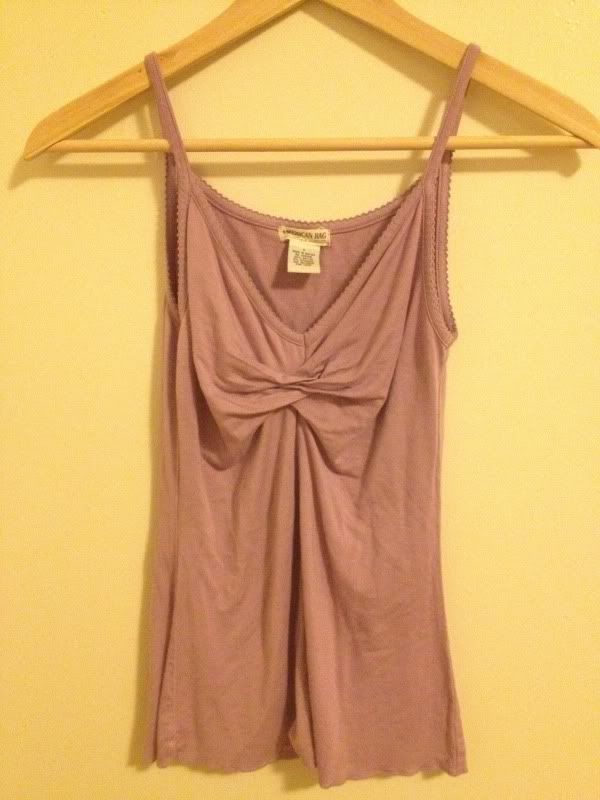 H&M off-white blouse. Tortoise shell buttons, one pocket, epaulet sleeves. I have two of these tops, one in a size 6, the other in a size 8. I'm selling them separately at $7 shipped each.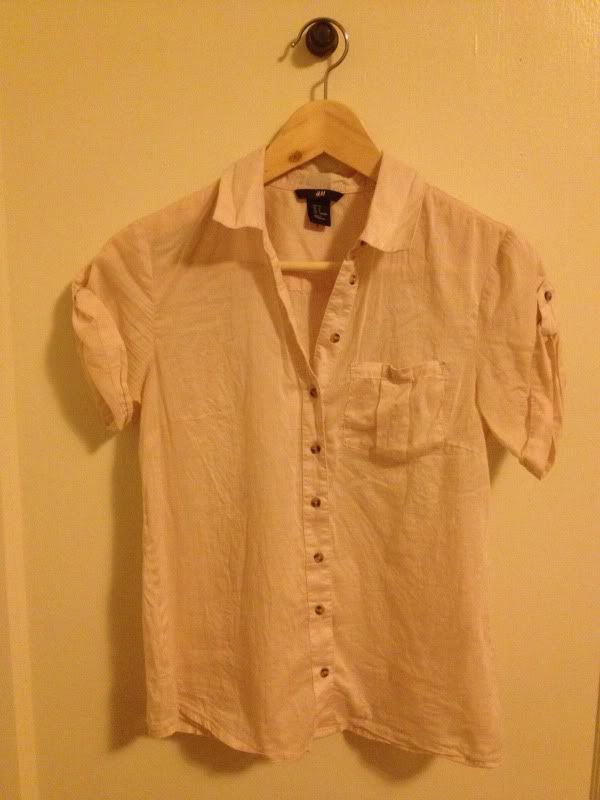 View of the rolled sleeve/epaulet (kind of a weird shot, sorry).



Sleeve not rolled.


GAP White ribbed knit v-neck shirt. Size medium, can also fit a small. $6 shipped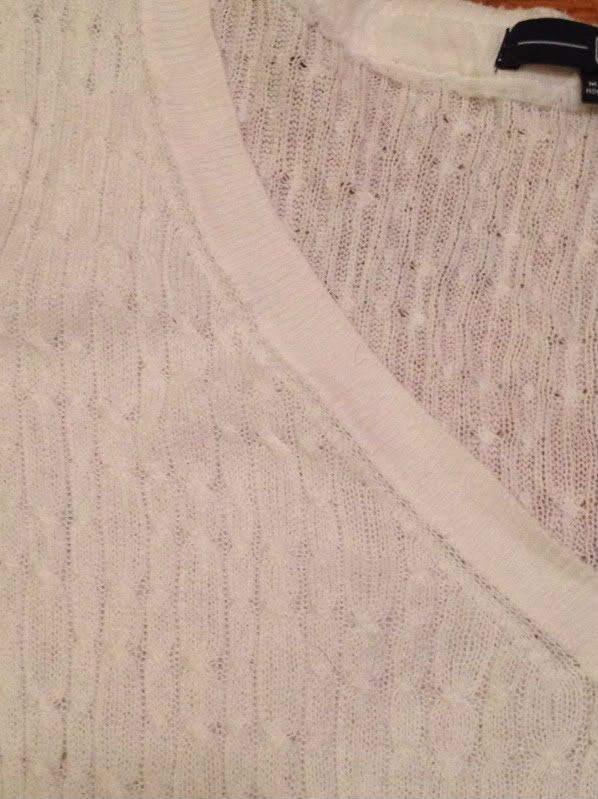 There is a pattern in the ribbing, it's almost like a braid or a cable knit or something like that.


Sage green long sleeved v-neck jersey shirt. Shoulder detail. Size is not listed, but would best fit a small or a medium. $11 shipped.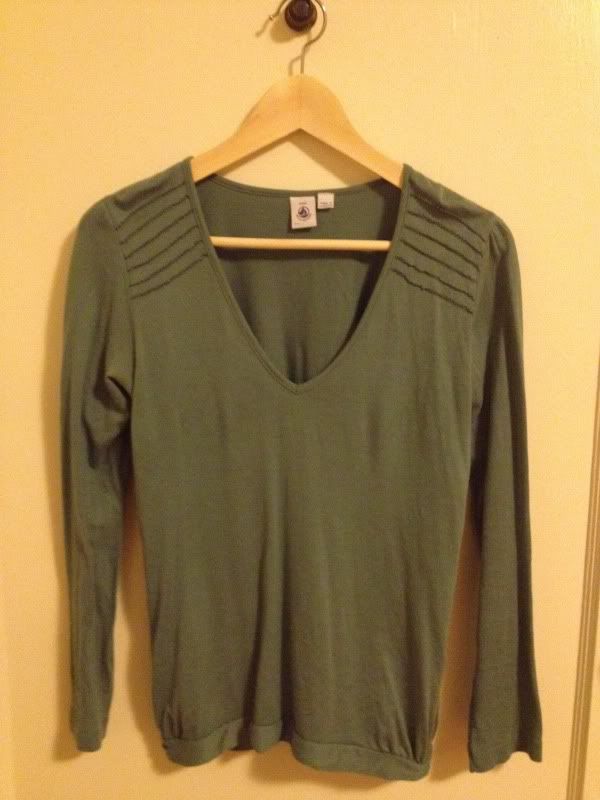 Ann Taylor ribbed gray cardigan. Quite stretchy, that's why the sleeves look so skinny. There's a tiny bit of a glimmer in the fabric too. Size says XS, fits a small as well. $10 shipped.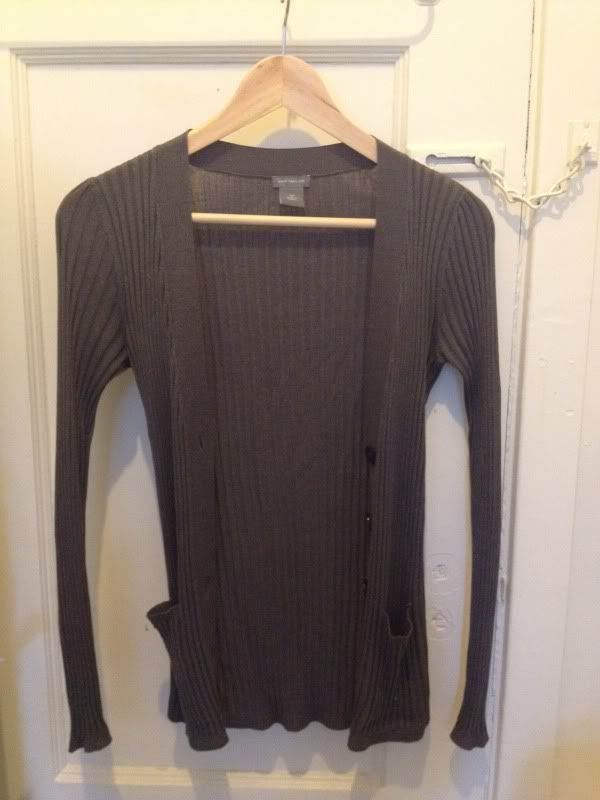 The first photo shows the color more accurately. The glimmer shows in this detail shot, but the color looks a bit darker.


Forever 21 navy and white striped cropped cardigan. Cute button details. Size medium, can also fits a small. $7 shipped.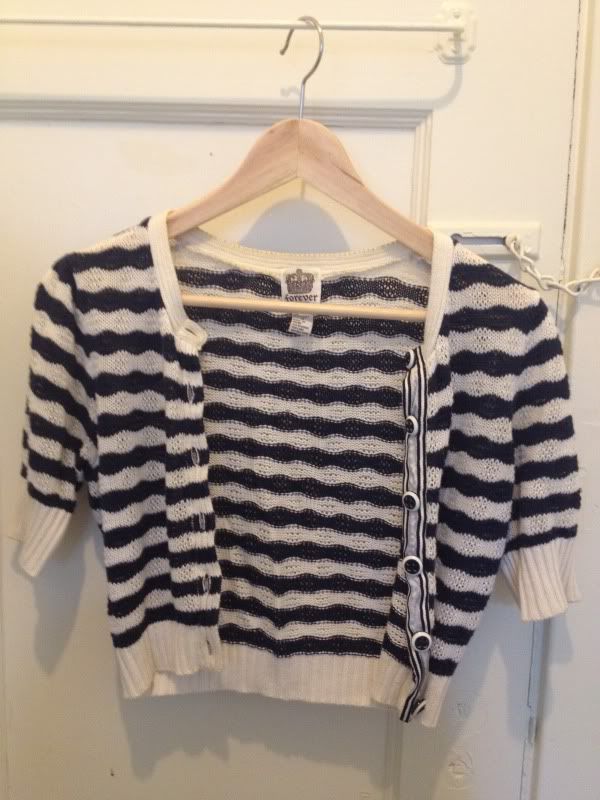 BB Dakota red striped cardigan. This is definitely not a light cardigan, it is much thicker imo. Crown detailing on the buttons, two pockets on each side. Size small, also fits a medium. $18 shipped.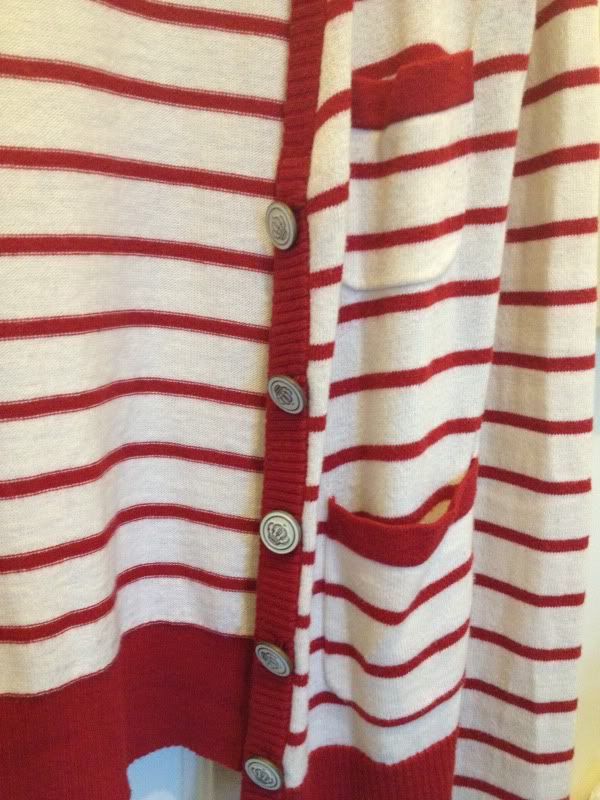 The red on the sweater has bled a tiny bit (negligible imo, you can barely tell) into the white on the left side (side without buttons) near the bottom pocket. It's probably easily fixable with spot treatment or something like that, I've just never attempted it because I have barely worn it.



Forever 21 jacket. Red and black plaid, almost lumberjack-like. Zipper closure along with zipped pockets. Size small. $20 shipped.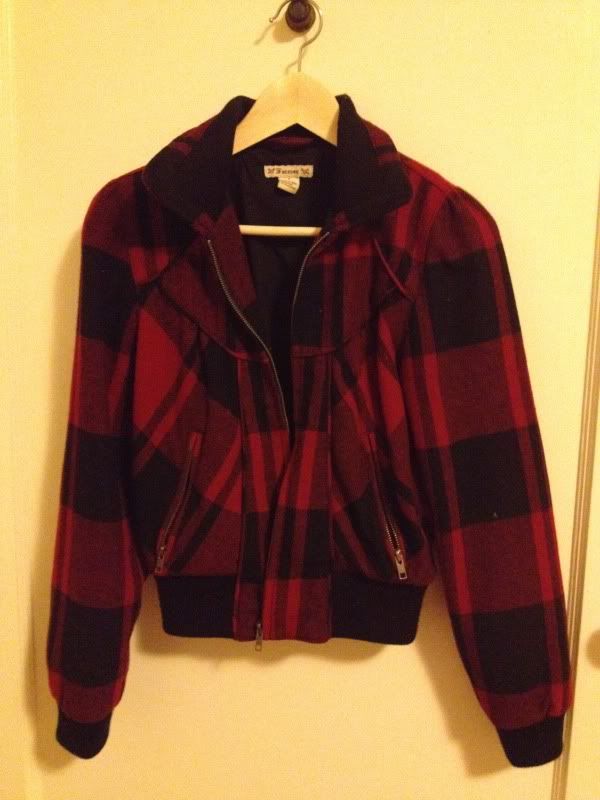 Black plaid vest. Button down, black with white grid-like plaid pattern. NEVER WORN! Size medium, probably closer to a small though. $6 Shipped.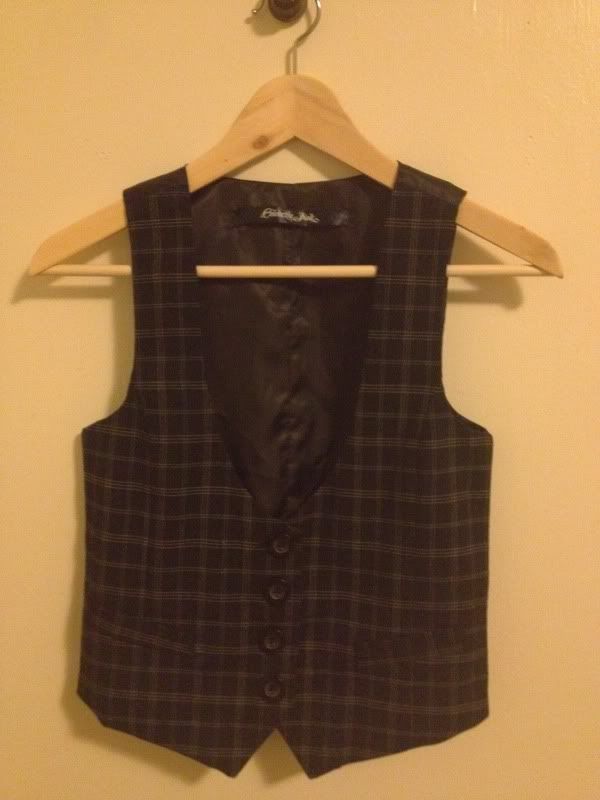 Close-up of the grid pattern/buttons: with flash, without flash.




JOLT skinny jeans in green/teal-y. From Nordstrom, maybe worn like 4 times at max. Size 3. Retails for $44. I'm asking $18 shipped.



(I apologize for the wrinkles)


In action! Also see here



Nordstrom floral print skirt. Pockets, sort of a yoke detail in the front. Pretty flower print, great for ~springtime. Worn maybe 4 times. Size large. $11 shipped.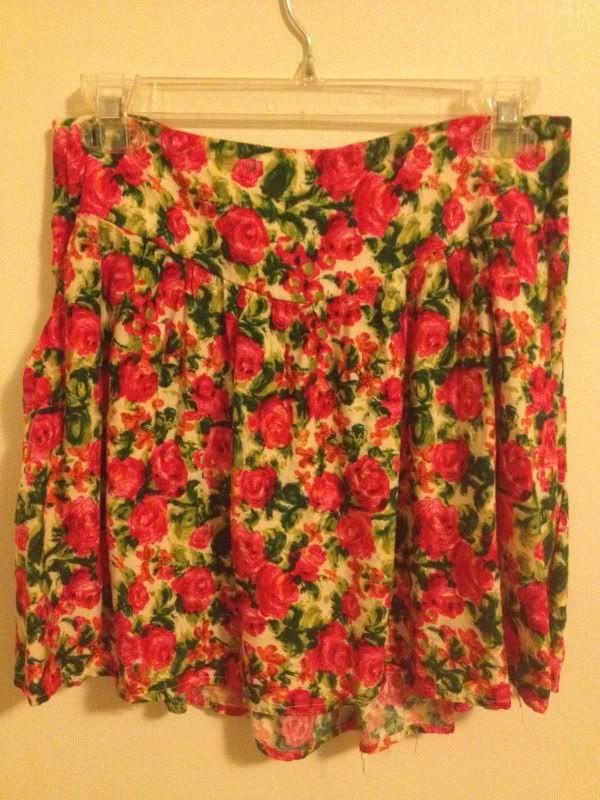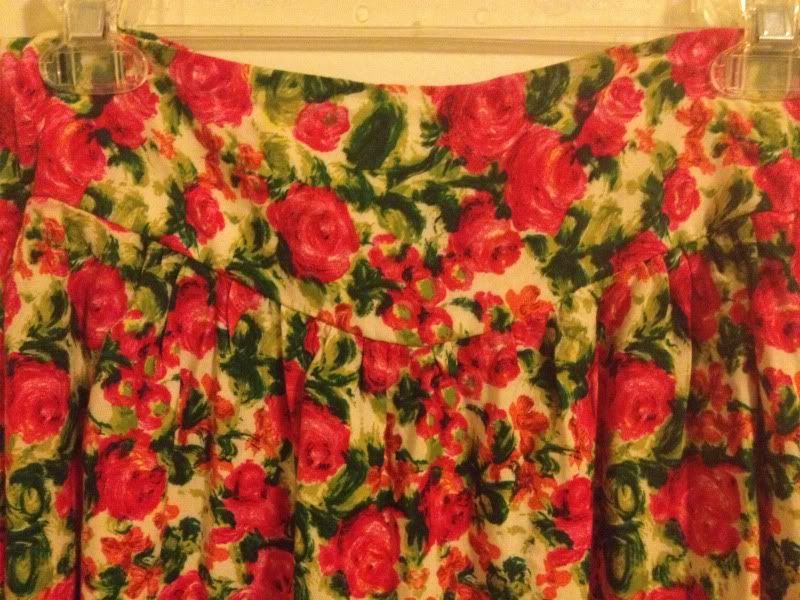 Yoke detail.



Pockets! One on each side.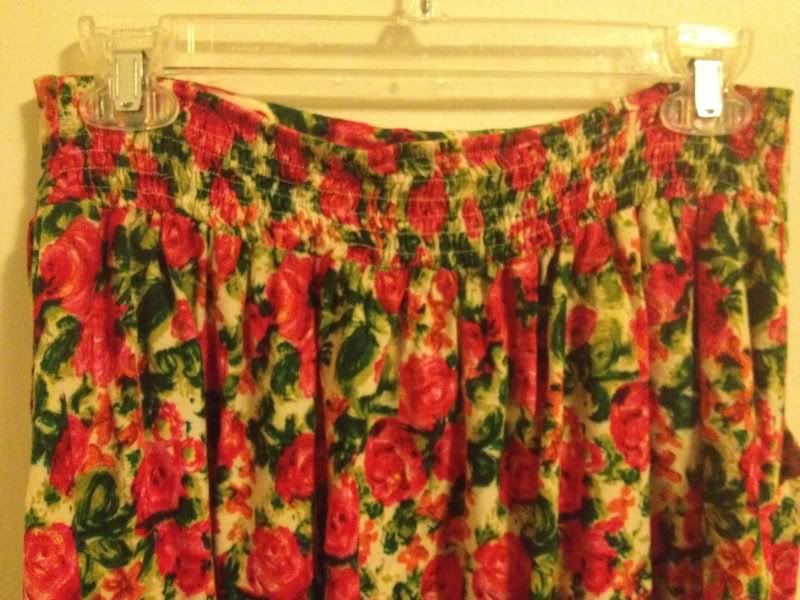 Back of the skirt-there's elastic-y stuff sewn in so it is stretchy.


H&M sleeveless striped dress. Red, blue, and cream-y white. Tie waist, side pockets too. Size 8. $10 shipped.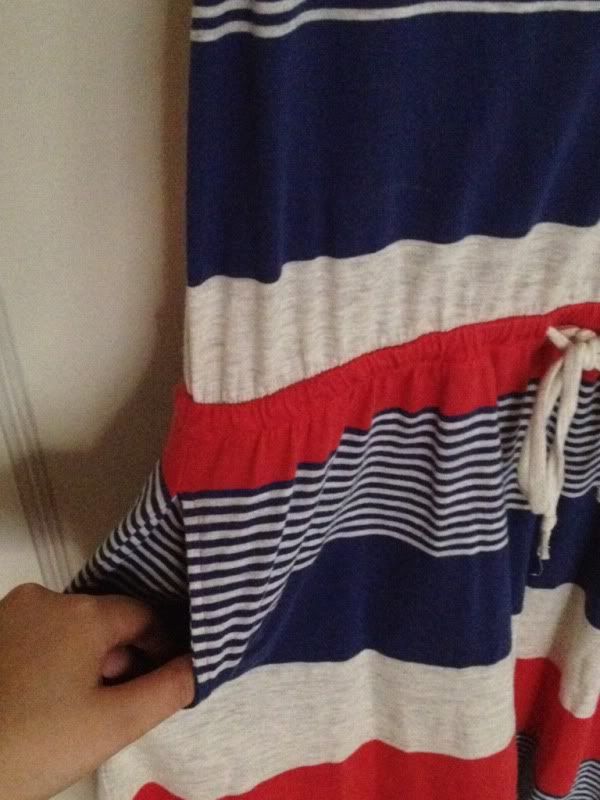 side pockets!




H&M black strappy sandal heels. NEVER WORN, TAGS ATTACHED. Really qt and summer-y. Brass colored hardwares. Size 7. Asking $14+shipping.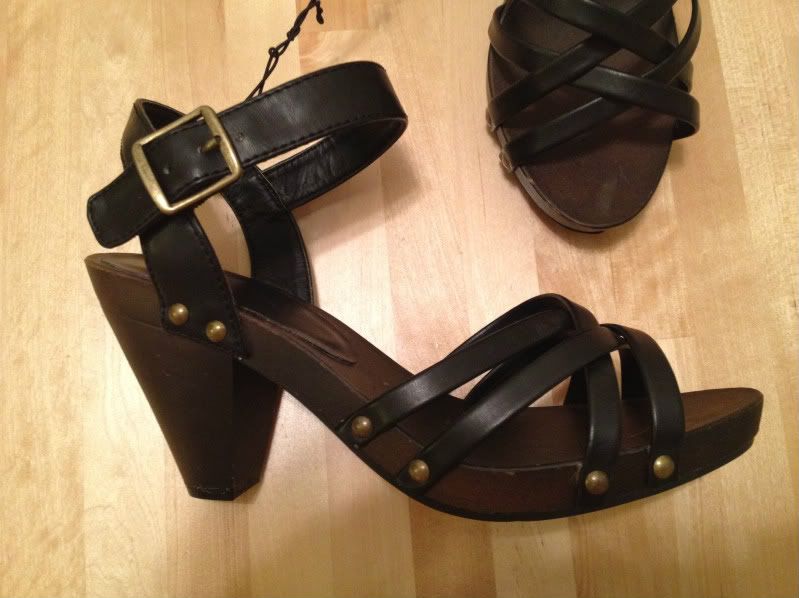 I've never worn them, but they didn't come with a box so there are some really minor smudges and nicks on the side/sole areas from just exposure/moving stuff around.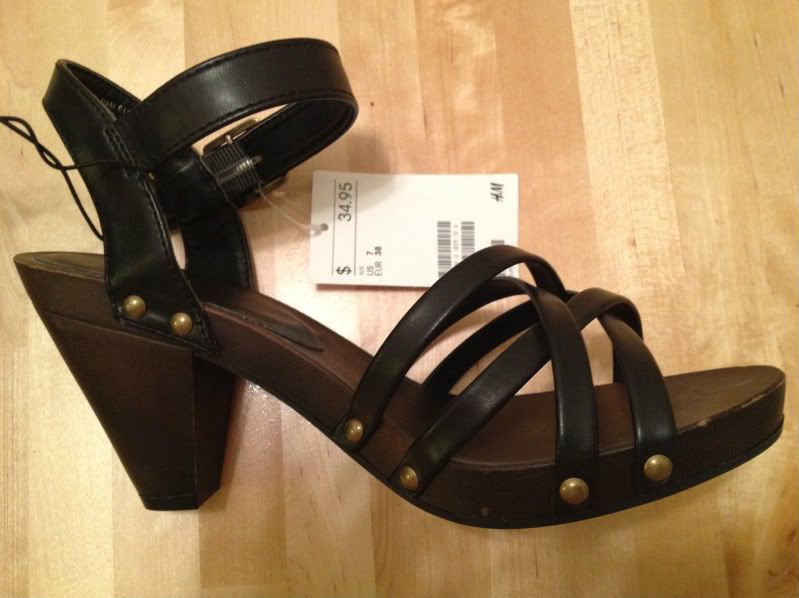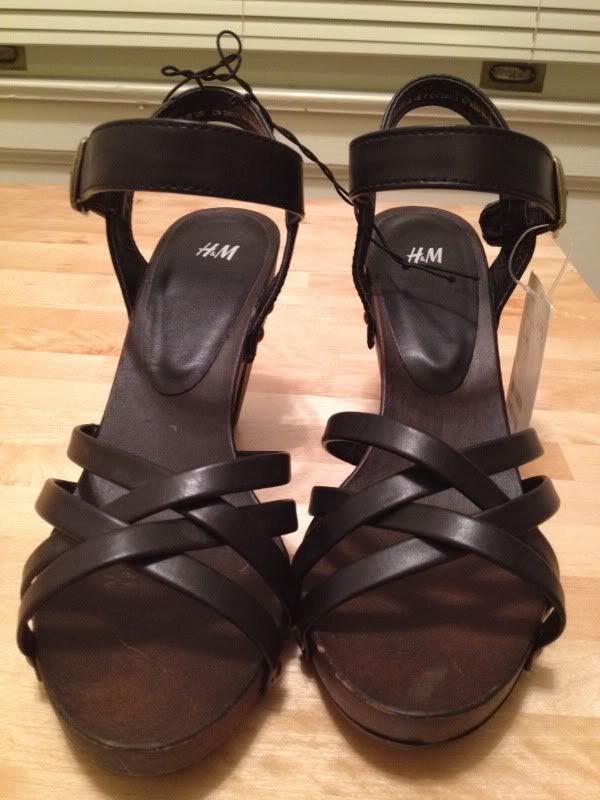 Pinky red pashima scarf. Really soft and pretty, about 67 inches/170 cm long, not including the fringes.



Circle dangly earrings. Gold (in color, not real gold metal). About 4 inches long. Worn maybe 4 times. $3 shipped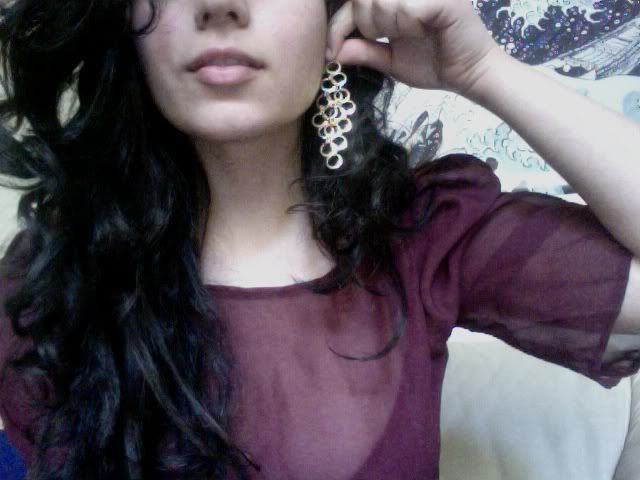 Pretty nature earrings. Butterflies and daffodils in a big circle. Gold (in color, not real gold metal). Maybe an inch and a half in diameter. $3 shipped.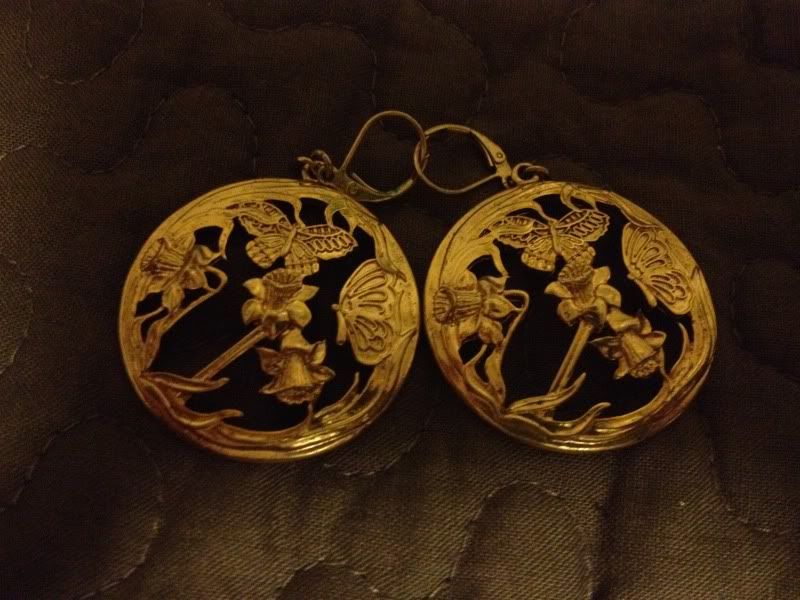 Bow and circles earrings. BRAND NEW, NEVER WORN (not even tried on). Gold (in color, not real godl metal). Almost three inches in length. $4 shipped.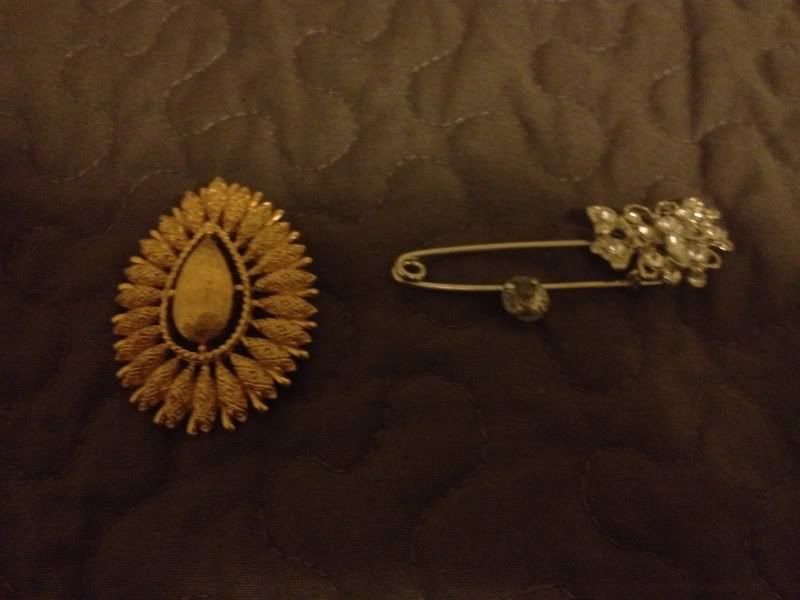 Gold (color, not real gold metal) decorative pin. $4 shipped.
Rhinestoned pin, butterfly design. $3 shipped.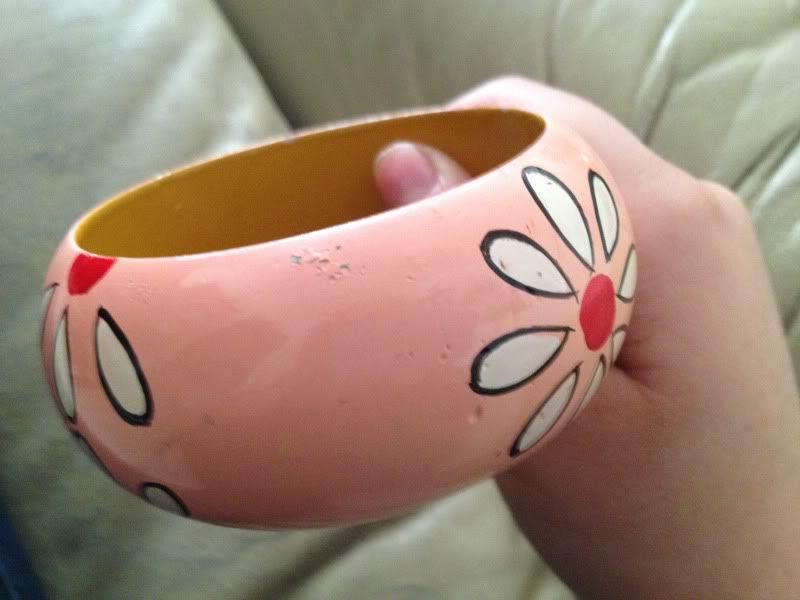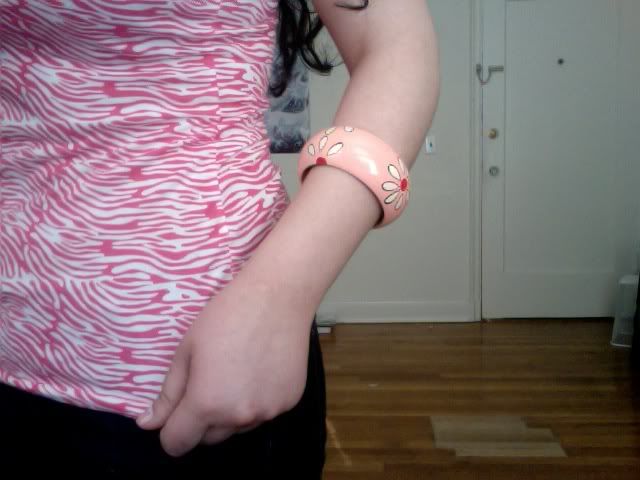 Pink bangle with flowers. $6.50 shipped
Solid red bangle. From H&M. $6 shipped
Flower printed bangle. From H&M. Red trim, cream/off-white with purple flowers and green leaves. $6 shipped.

Escada Rockin Rio. 1.7 oz fragrance, no box (sorry). About 60-70% full. I got this as a gift a while back, but I have no use for it. Make an offer please!


I also have a $50 Urban Outfitters gift card that I'd like to sell for some cash. Make an offer please!